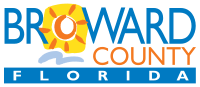 Broward County locals can depend on AC Cleaning & Repair to service all their ac service needs. Residential or commercial air conditioner needs regular checkups and servicing in order for it to keep functioning efficiently. Therefore, you the A/C owner must as a matter of necessity ensure that you give your air conditioner all the care and attention it deserves.
An air conditioner is like the human body in a way, in the sense that both needs care and regular maintenance in order to stay in good shape. As humans, we need food, water, and air.  Air Conditioners need power, filters and regular maintenance.
Broward County Air Conditioning Company
Now how do you care for your air conditioner so that it can remain in good shape; well the simple answer is via quality maintenance. You need to sign a maintenance contract with a reputable air conditioning company so that the company can take over the responsibility of caring for your A/C unit.
Once you sign a maintenance contract with a professional air conditioning company, the company will now be in charge of servicing and maintaining your cooling units from time to time till the expiration of the contract.
Broward County Maintenance Contract
Some companies even offer a life maintenance contract to their clients, while others basically operate on a fixed term maintenance contract. So it is totally up to the AC owner to decide which one best soothes his/her needs. But the button line is that the AC service Company will now be in charge of the maintenance of the A/C units of the clients that signed up an AC maintenance contract with them.
So if you are a commercial or residential AC owner, you need to sign an AC maintenance contract with reputable and professional AC service firm like ours. AC Cleaning & Repair specializes in providing a wide range of air conditioning services to Broward County residents and businesses.
Our services include; AC installation, AC repairs, AC maintenance, AC replacement, duct and vent cleaning, and much more. We will help you to service and maintain your AC unit regularly so that it will remain in good shape.
We Service the following cities in Broward County:
Boynton Beach
Coral Springs
Cooper City
Deerfield Beach
Delray Beach
Davie
Dania Beach
Fort Lauderdale
Hallandale
Hollywood
Lighthouse Point
Lazy Lake
Lauderdale-by-the-Sea
Lauderdale Lakes
Lake Worth
Miramar
Margate
North Lauderdale
Oakland Park
Plantation
Pembroke Pines
Pembroke Park
Parkland
Sunrise
Sea Ranch Lakes
Tamarac