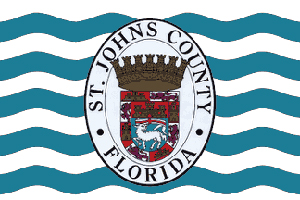 St. Johns County residents can count on AC Cleaning & Repair, St .Johns premiere Air Conditioning Company, when it comes to a/c service, cooling & heating, air vent cleaning, dryer duct cleaning and all of their HVAC service needs. AC Cleaning & Repair has become one of Florida's most top tier and respected Air Conditioning Company. We offer a wide variety of services to help meet the needs of St. Johns County residents and businesses. We service air conditioners, heat pumps, water heaters, tankless water heaters, air cleaners, air ducts,dryer vents and more. We use only the best brands like,Carrier, Trane, and Rheem to make sure that you have a long lasting quality air conditioning system.
St. Johns County Air Conditioning Company 
AC Cleaning & Repair certified, trained AC technicians have been installing and repairing air conditioners in St. Johns County since 1990.  Our Air Conditioning Company has the speediest, all day and night emergency ac repair service if you experience an unexpected breakdown. Our maintenance vehicles are fully stocked and ready to handle your air conditioning repair needs.
St. Johns County Vent Cleaning
AC Cleaning & Repair duct and vent cleaning services are the best in the business. We clean and sanitize duct systems to make sure St. Johns County residents and business are breathing the quality air. Cleaning your dryer vent is an important process that helps prevent home lint fires and save you a little cash on your power bill. We take pride in our work and the residents of St. Johns County are ready for the benefits of clean air.
Our St. Johns County service area includes the following cities:
St. Johns County

St. Augustine

St. Augustine Beach

Fruit Cove

Elkton

Ponte Vedra

Hastings